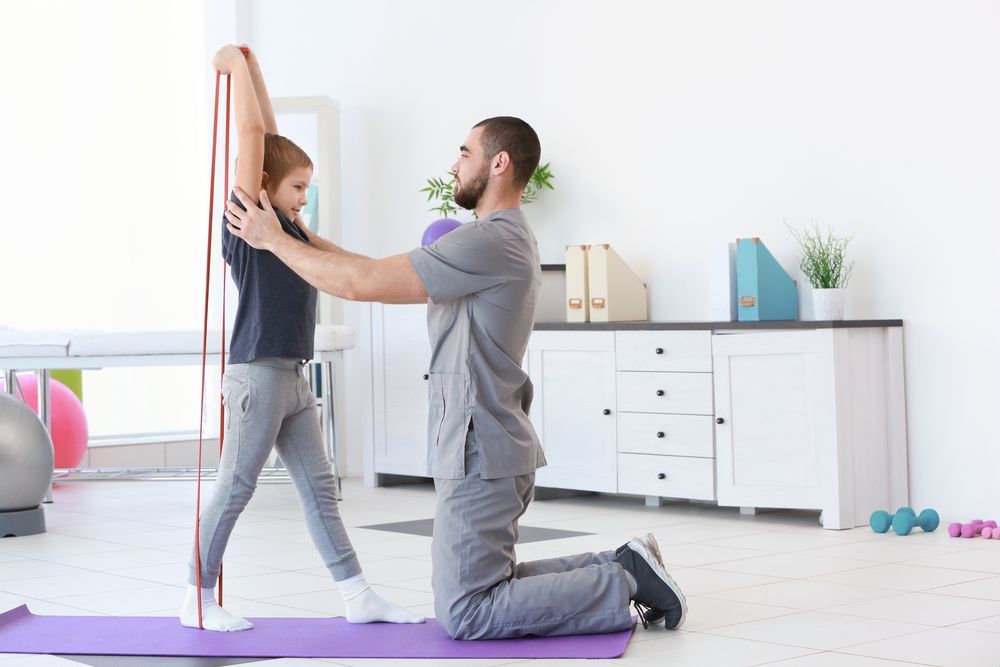 Chiropractic care refers to a specific style of treatment whereby your practitioner uses their hands to help alleviate issues with the bones, muscles, and joints. Completely non-invasive and drug-free, many people prefer to utilize the services of a chiropractor rather than rely on pain and other medications, and medical procedures to treat the problems that they are experiencing with their musculoskeletal system. The nature of chiropractic care means that it can be safely used on patients of all ages and types.
We are pleased to be able to offer a comprehensive range of chiropractic services at our locations across Florida, including Fort Pierce, Vero Beach, and Port St Lucie. Here is what you need to know about some of our most popular chiropractic services.



Newborn and Pediatric Chiropractic Services
Contrary to what many people believe, chiropractic services aren't purely for adults. Children and even newborn babies are just as likely to suffer from health problems that are associated with spinal misalignment or to develop injuries that result in them needing special care to heal and rehabilitate them. In fact, studies have shown that as many as 80% of babies experience some degree of spinal misalignment as part of the delivery process – even in deliveries that are 100% natural with no intervention. Since a healthy spine is vital to a child's growth and development, it is important that your little one is in peak physical condition. Chiropractic care can help - particularly since children respond much more quickly to chiropractic care than adults do. Newborn and pediatric chiropractic care uses a combination of spinal adjustments, craniosacral therapy, neurosensory integration, and gentle limb manipulations to bring your child's body into perfect balance. Some of the issues that we can help to resolve include:
Colic

Difficulties with nursing

Sleep issues

Asthma and allergies

Constipation

Frequent colds/ear infections

Growing pains

Hyperactivity

Sports injuries
Just like our adult patients, every infant or child is assessed uniquely so that we can ensure that the care that we offer is tailored specifically to their individual needs.



Pregnancy Chiropractic Services
Pregnancy puts a great deal of strain onto your body, and in particular, onto your back. There is additional weight placed onto the front of your body in the form of your growing baby and increased breast size. You will also experience pelvic changes as your body readies itself for the impending birth. Establishing pelvic balance and alignment is one of the key benefits of chiropractic care during pregnancy. This is important as when the pelvis is misaligned it can reduce the amount of space available for your developing baby, and it may also make it difficult for him to get into the correct position for delivery. This could potentially cause complications during birth.
Other key benefits of chiropractic care in pregnancy have shown to include relieving back, neck and joint pain, controlling nausea and reducing labor and delivery time. It can also possibly prevent potential cesarean delivery.



Auto Accident Chiropractic Services
Automobile accidents are extremely common, and the injuries that they can leave people with can be extremely traumatic. Some of the most common injuries sustained are whiplash and other soft tissue injuries that occur because of the incredible pressure that is placed on the muscles, tendons, and ligaments in the body. For this reason, back and neck pain and mobility issues can remain days, weeks and even months after your accident.
Chiropractic care has shown to be extremely valuable in helping to alleviate the physical and even emotional injuries sustained as a result of a car accident. This is because chiropractic manipulations can reduce inflammation, expedite healing by increasing blood flow, and improve your range of mobility.



Chiropractic Techniques That We Use
Comprehensive chiropractic care encompasses a variety of different techniques, each designed to facilitate a certain type of manipulation and produce slightly different results. For this reason, the type of technique that you or your loved one will experience will depend on your/their individual requirements.
Some of the techniques that we offer here at Ocean Chiropractic and Health Center include the following:
Diversified full spine

Gonstead

SOT (Sacro-Occipital Technique)

Thomson Drop

Flexion-Distraction

Craniosacral

Activator

Palmer

Webster
Our team will be pleased to explain your recommended chiropractic technique to you in more detail so that you know exactly what to expect from your appointment.
If you would like more information on any of our chiropractic services or the techniques that we use, or if you would like to make an appointment to be assessed by our experienced chiropractic team, please get in touch with Ocean Chiropractic & Health Center in Vero Beach, FL 772-569-3000.