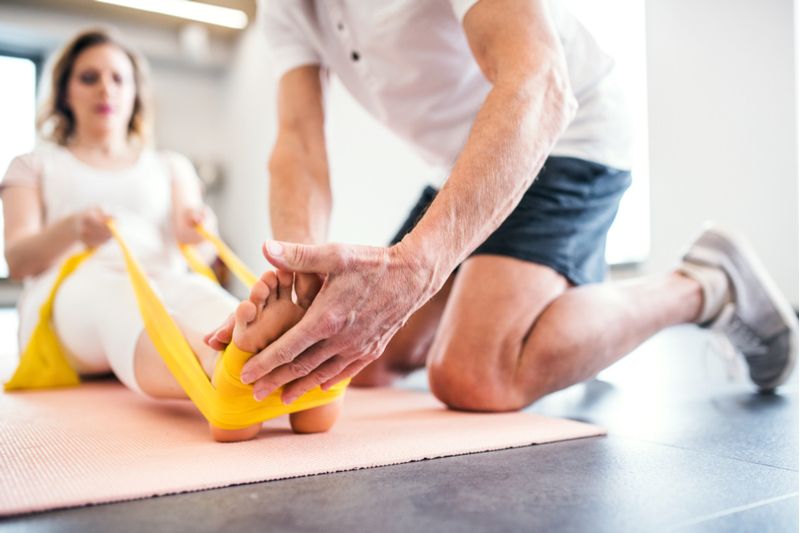 Whether you have just started visiting a chiropractor or you have been receiving chiropractic care for some time, you may be recommended to consider an additional form of treatment known as physical therapy. Many people get confused about physical therapy and chiropractic care, often thinking that they are one and the same thing. In fact, physical therapy is often recommended as a complementary treatment to run alongside chiropractic care in order for the patient to achieve optimal results.
What is physical therapy?
Also referred to as PT, physical therapy is a type of treatment that helps to rehabilitate patients who have suffered an injury or illness that makes it tricky for them to function day to day. In addition to relieving pain, physical therapy can also improve mobility and body function so that the patient can enjoy better quality of life.
Some of the key ways in which physical therapy can support chiropractic patients include helping to:
Alleviate pain

Strengthening muscles

Improve movement/mobility

Prevent future sports injury

Treat current sports injury

Improve balance and coordination

Adapt to use an artificial limb

Recover after a slip, trip or fall

Manage the effects of a chronic illness such as arthritis, degenerative disc disease or heart disease

Control bladder or bowels more effectively

Recover after giving birth
It is important to recognize that a physical therapist is not a doctor and cannot prescribe medication. Their services should be used alongside professional medical support such as visiting your family doctor or seeing a trained and experienced chiropractor.
What does physical therapy entail?
Your very first physical therapy appointment will be used to assess your currently condition and determine what your individual treatment needs are. Your physical therapist will determine if you are in pain, how well you can move, and ask you about your overall health and lifestyle. The information gathered at this appointment will be used to determine the plan for your treatment, although this may be altered depending on how well you respond to your physical therapy sessions.
Common types of treatment included in physical therapy include:
Exercises and stretches, both at the location of your appointments and to complete at home between sessions

Massage

Heat/cold therapy

Warm water therapy

Learning to use devices to aid your mobility such as a cane or walker
Do physical therapists need to be qualified?
If you are considering physical therapy, it is important to choose a professional who has the relevant training and experience. Currently, physical therapists must complete a Bachelor's degree, attend an accredited physical therapy program and receive their Doctorate of Physical Therapy. In addition to this they must also pass a state licensing exam for where they wish to practice.
You will also need to ensure that you can build a rapport with your physical therapist as they will be instrumental in the success of your treatment. You will be seeing your physical therapist fairly regularly and so must be able to communicate, get along and understand one another.
If you would like to know more about physical therapy and how it compliments chiropractic care, don't hesitate to get in touch with our offices where our experienced team would be delighted to help.